nieuws archief 2015
18-11-2015
Dashboard Rover 10 Special
05-07-2015
leuke replica : 1961 Rover Jet 1 Recreation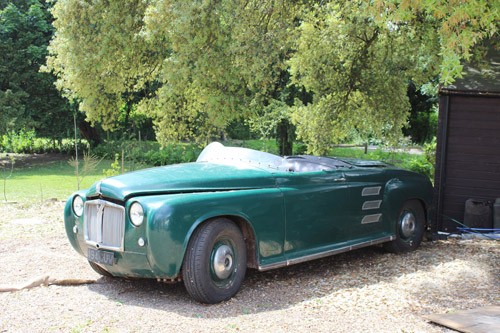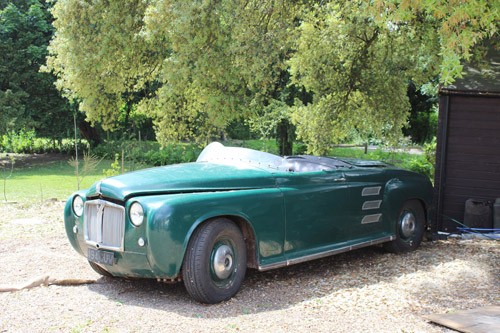 Chassis Number: 650103491
On 8th March 1950, car manufacturers Rover unveiled the first car powered with a gas turbine engine. Named 'JET1', the two-seater model was powered by the same kind of engine used in a jet; its first public test drive was at the Silverstone racing circuit in Northamptonshire on 9th March 1950. The model being tested was only experimental, but the company hoped production models would be ready in the coming years. JET1 had been built with the engine positioned behind the seats, with air intake grilles on either side of the car and exhaust outlets on the top of the tail. During tests, the car reached top speeds of 90mph, with the engine running at 50,000rpm. The Royal Automobile Club recorded an acceleration speed of 0-60 mph in 14 seconds.
It proved difficult to build an engine small enough to fit in a car which would also be fuel efficient, so the gas turbine powered car was never going to be a viable alternative to the combustion engine. Rover went into decline in the late 1980s, in common with much of British heavy engineering; BMW took over the company in 1994. It was sold again in 2000 to Phoenix Venture Holdings. The company began trading as MG Rover, but it struggled to make a profit and went into receivership in 2005.
JET 1 is now on permanent display in the Making the Modern World gallery in the Science Museum. What we have here today is an accurate recreation of the original car. Built in the 1980s as believed by the vendor, it was based on a low mileage Rover 90, using the car's original 2.5-litre straight six engine. The vendor also says that the car runs and drives.
12-05-2015
Mooi stukje "Autovisie"....
08-05-2015
9 en 10 Mei "Open dagen Carrosseriebouw Jansen"
11-03-2015
10-3-2015 Disco I service auto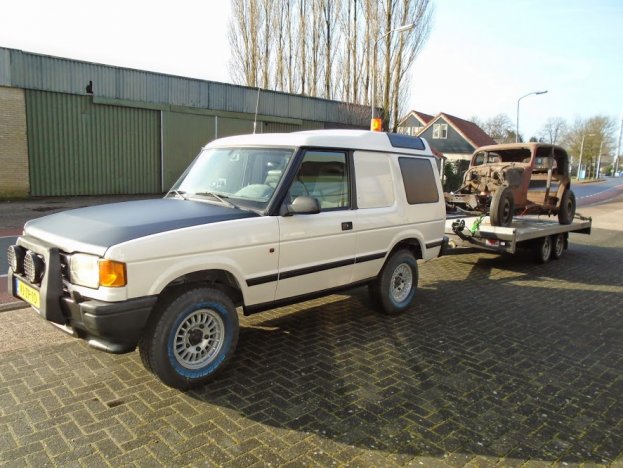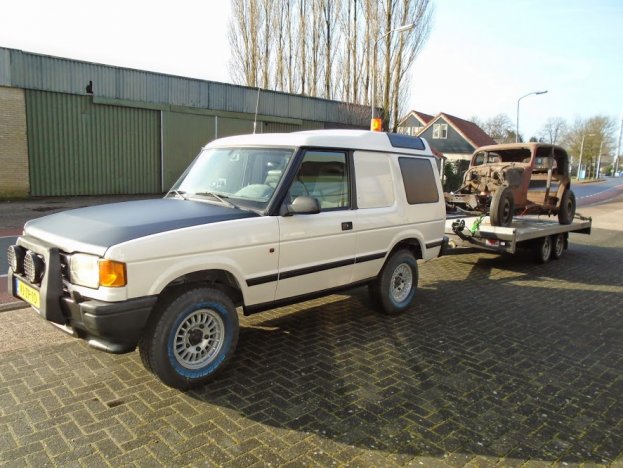 Het eerste klusje van onze service auto de Landrover Disco I zit er op, de P2 16 weer ophalen bij Carrosseriebouw Jansen in Wesepe. Helaas geen RDW goedkeuring, we gaan het project verder op basis van de Rover P2 10 coupe 1938, chassisnummer 881234.....